Blame It On The Kiss
Robin Bielman
The one guy she shouldn't want...
Honor Mitchell has lived with guilt and regret for a long time, so when she promises to do the things on her dying best friend's wish list, she's determined to follow through and do something right for a change. But when she's thrown together for wedding duties with the one man who complicates her vow--just by looking at him--she has to put her faith in Bryce Bishop's pledge to help her, no strings attached. Bryce's near one-night stand with his ex-girlfriend's best friend a few months ago might have been a mistake, but helping the beautiful, free-spirited Honor with her promise isn't. His trust in women is shot, but he can't help but play his best man card to his advantage and help Honor tick off the items on his ex's list, even if it puts him in a no-win situation. Because his assistance might get Honor what she wants, but suddenly being the do-good guy puts his plans--and heart--in serious jeopardy. Buy Links:
Amazon
*
Barnes & Noble
*
Kobo
*
iBooks
*
Goodreads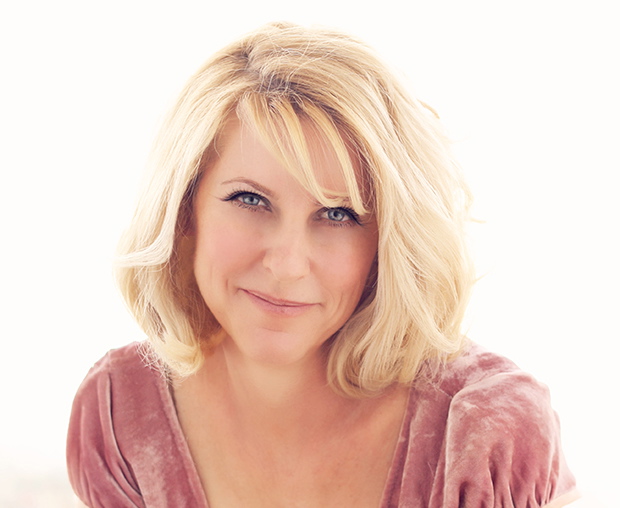 About the Author:
When not attached to her laptop, USA Today Bestselling Author Robin Bielman can almost always be found with her nose in a book. A California girl, the beach is her favorite place for fun and inspiration. Her fondness for swoon-worthy heroes who flirt and stumble upon the girl they can't live without jumpstarts all of her story ideas. She is a 2014 RITA Finalist, loves to frequent coffee shops, and plays a mean game of sock tug of war with her cute, but sometimes naughty dog, Harry. She cherishes her family and friends and loves to connect with readers.
Links:
@RobinBielman
Facebook
Website
Good Reads
Instagram
Excerpt: Bryce stared at her. Most girls would've had a fit if the sprinklers had soaked them. Not only had Honor laughed it off, she looked amazing and none the worse for wear as the pink light of the toy ring glowed at her waist. "Do not tell me you have x-ray vision and can see the color of my undergarments, because then I'd have to use this magic ring to one, make you color blind, and two, make your clothes disintegrate so everyone could see if you're a boxer or briefs man." His grin came quick and easy. "You want to see what I have on underneath my jeans, all you have to do is ask." "No thanks." She stopped in front of him. "You sure?" "Positive." "You don't look positive." "How do I look?" He took a slow inspection down her body and back up. "You really want me to answer that?" "Boy, you had me fooled there for a minute Captain Underpants, but I see you're just like every other guy, which is a huge relief, I can't even tell you." She brushed by him and headed toward the front door. "What does that mean?" He fell in step beside her. Something didn't feel right inside him. He didn't like being lumped in with all guys. "Here," she slipped the ring off her finger and dropped it into their bag. "Be a good partner and turn our stuff in so I can raid Sophie's closest for something to change in to." "Grab me one of Zane's shirts, would you?" She paused at the porch to slip off her shoes and slowly rake her eyes down and up his body.
Touché
. "Really? Zane's got all sorts of muscle going on and I'm not sure—" He whipped off his shirt. Honor was messing with him, but he wanted to remind her Zane didn't have anything on him. He took care of his body, often working out with the guys he represented. He put forth the best image possible for his agency and that included being in good physical shape. The appreciative look in her eyes told him she liked what she saw. She'd had her hands all over his chest in their hotel room, and if he closed his eyes he knew he'd remember exactly how hot her touch had made him. "Can I ask you something?" he ventured. "Okay," she said to his chest. "Eyes up here, sweetheart." He motioned his hand in the direction of his face. Her cheeks reddened. "Sorry, yes?" "Have you had your one night stand?" He fisted his hands. It didn't matter. It shouldn't matter. But for some reason, he wanted to know. She might not be wired for it, but according to Payton, the two of them were like sisters, and if Honor promised to do the things on Payton's list, he imagined she would keep that vow. She gulped and again he could see her mind at work in the way she blinked and her head tilted a fraction to the side. "No." A crease drew her brows together. "But I might be able to remedy that these next few days. A couple of Zane's friends seem like they'd be willing to help me out." No doubt. "People hook up at weddings all the time, don't they?" "That's what I hear."
Code:
a Rafflecopter giveaway